رؤيتنا
تقضي استراتيجيتنا بالتركيز علي ان تصبح الشركة المصرية للتمويل العقاري محطة واحدة لجميع عملائنا لتلبية احتياجاتهم العقارية حتي تكون نقطة انطلاق لجميع العمليات المالية الخاصة بالتمويل العقاري.
مجلس الإدارة
Mr. RAFIK ELIAS
Vice Chairman & Managing Director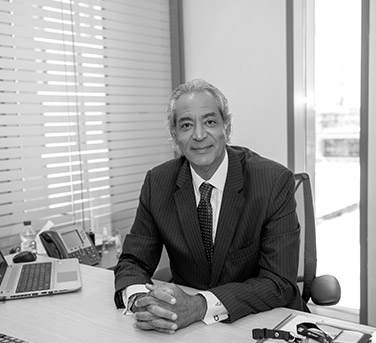 Mr. OlIVIER BALIMA
Chairman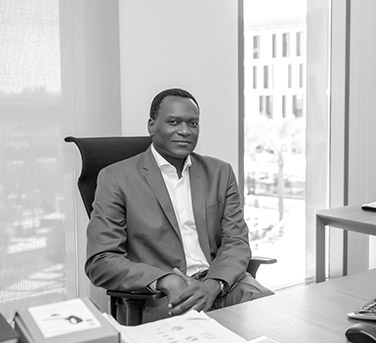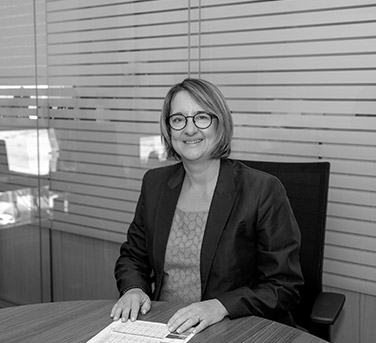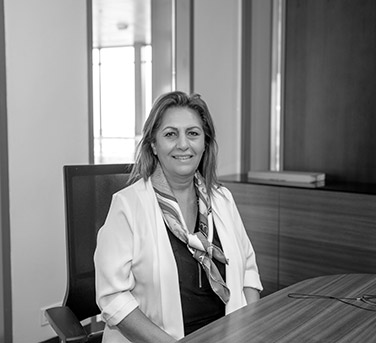 Mr. Franck Flament
Member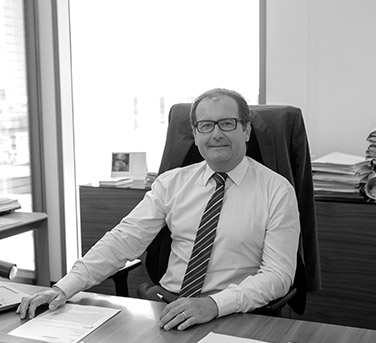 Ms. Hala Mahmoud El Dawakhly
Member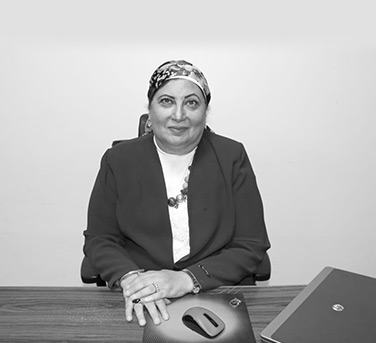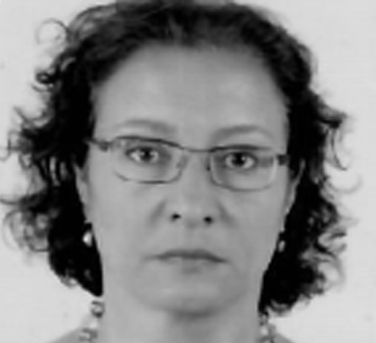 RAFIK ELIAS has been appointed as Vice Chairman & Managing Director of EHFC(Egyptian Housing Finance Company), the mortgage company of CAE(Crédit Agricole Egypt) since Nov. 2015 and a member of the General Managers Committee of CAE since Jan.2010

Between Jan. 2010 and Nov. 2015, he was CAE Branches and Retail Banking Head. From Dec.2003 to Dec.2009 he worked as Branches Network Head & CAE Regional Manager - large Branches . Prior to that date and since 1982 he had joined EAB(before EAB/ CAE merge)and from Apr.1991 he was EAB Head of Loans and promoted to EAB Branch Manager - large Branches where he kept the latter position for (8) years

RAFIK ELIAS owns a career of (34) years Banking experience where he Managed & led (900) members of Credit Agricole Staff and Launched & Inaugurated (12) New CAE Branches.

He has a Bachelor degree of Commerce and Business Administration in 1980, followed by Business Administration studies from London Business Institute.
Olivier BALIMA, Head of Proximity Banking Development & Innovation since November 2015, is a member of the Executive Committee of CAE and the Chairman of EHFC, subsidiary specialized in mortgage Finance. He was previously the Head of Retail & Private Banking Division since he joined Crédit Agricole Egypt in March 2014.

  He started his career 20 years ago in Crédit Agricole Provence Cote d'Azur Regional Bank. He spent more than 6 years within this Regional Bank's Office in Monaco in different positions and the most recent was Head of Investment Department. Then he joined the Head Office of Crédit Agricole S.A. in Paris within the Group's Internal Audit Division (Inspection Générale Groupe). He spent 5 years as an Auditor and Mission's Head, where he performed several assignments on different Business Lines of the Group (Retail and Private Banking in France and abroad, Asset Management, Bancassurance, Corporate & Investment Banking, Consumer Finance).

  Following this fruitful experience, he was appointed, within the Audit-Inspection Business Line,  Supervisor of the International Retail and Commercial Banking subsidiaries of the Group in December 2010. He was appointed in 2013 as a member of CA Group Senior Executive Management.

Olivier BALIMA holds a Master degree in Finance (NVQ Level 5).
PASCALE BOHN has been appointed Credit Agricole Egypt Chief Financial Officer and a member of the Executive Committee since March 2015. She joined CA Egypt from a Regional Bank in France, CRCAM Aquitaine in Bordeaux, where she worked as the Head of Finance and IT departments for 9 years.

  Prior to joining CA Egypt, she spent 28 years as Chief Financial Officer in Retail Banking, in the fields of FINANCE/STRATEGIC PLANNING/RISK and IT, first in Caisse Epargne Group and since 2004, in Credit Agricole Group.  

PASCALE BOHN graduated from Ecole Superieure de Commerce de Lille (1986), appointed as member of CA Group Senior Executive Management since 2004.
Hala Ragab is currently the Corporate Secretary, Head of Legal (since 1996), Alternative Investor Relations Officer and Board/Audit Committee member in EHFC the mortgage company owned by CAE . She has 37 years of experience. Joined the former Egyptian American Bank legal department in 1980, participated in the merger with American Express Bank (2005) and the Credit Agricole acquisition of the Egyptian American Bank in 2006. 

Hala Ragab is graduated in the Faculty of Law, University of Alexandria in 1980. Post graduate studies LLM, University of Ottawa, Canada in International Law.
Mr. Flament has been appointed CAE Chief Risk Officer and member of the Executive Committee starting October 2017

Between July 2015 and August 2017, he was Chairman of the Board of Directors and Chief Executive Officer of Credium Group, Czech and Slovak subsidiaries of Crédit Agricole Consumer Finance (CA CF). He is a member of Circle 2 of Crédit Agricole Management since 2010. In 1991-1992, he worked as Individual Sales Advisor in Banque Populaire Champagne Lorraine in France before joining Crédit Agricole Group in 1993.

From this date and till 1999, he worked as Corporate Sales Advisor and Manager in Crédit Agricole Champagne Bourgogne. Then, from 1999, he joined the General Inspection of Crédit Agricole S.A. to operate as Head of Mission until 2005, when he was appointed as Director of Internal Control functions in Crédit Agricole Alpes Provence.

Between 2007 and 2012, he supervised Internal Audit function in Emporiki Bank (retail bank subsidiary of Crédit Agricole in Greece, Balkans and Cyprus). From 2012 to 2015, he was Group Chief Risk Officer of CA CF and member of Group Executive Committee.
Hala Mahmoud El Dawakhly has qualifications with very deep and diversified banking experience in systems and functions distributed among Operations, IT, Finance, General Administration, Support Services and Real Estate. She has expertise in the setup, control of the Capital expenditure and General Expenses Budgets allocated for the bank expansions; IT Projects and global refreshment plans for bank equipment.

Hala is a Specialist in development of banking policies and procedures.

She is holding the position Chief Operations Officer and Administration in Abu Dhabi Islamic Bank (ADIB), one of the first banks promoting Islamic Banking globally in accordance with Islamic Sharia principles.

Prior to that she was Executive Vice President in Credit Agricole Bank, where she managed the General Administration; controlled the general expenses of the whole bank & the capital expenditures to cope with bank strategy in terms of supporting branches expansions.

Additionally, she Worked in Egyptian American Bank as Vice President and Deputy Chief Operations responsible for standardization of operations functions. She re-engineered all banking operating functions, Identified opportunities for quality improvements

She started her career in Information Technology, handled the migration of banking systems on different platforms plus the selection and implementation of new banking systems. Hala has a Bachelor and Diploma from Faculty of Economics and Political Sciences, Cairo University.
Iman has over 30 years' experience in the financial services industry in Egypt. She is currently working with Industrial Development and Workers Bank of Egypt to reorganize their subsidiary into a leasing company.

Previously she was the Wholesale Banking Head of ADIB Egypt. And prior to ADIB Egypt, she was the Managing Director of the Egyptian Mortgage Refinance Company (EMRC), the secondary mortgage facility of Egypt. Following her graduation from the American University in Cairo in 1983 with a B.A. in Economics, Iman joined the Egyptian American Bank. In 2001 she joined Citibank NA Egypt as a Vice President in the Corporate and Investment Bank.

Throughout her career Iman has maintained close relationships with the major corporate and financial institutions in Egypt. In her different capacities, she has been involved in several landmark corporate finance deals.
هدفنا
توفير مجموعة متنوعة من منتجات التمويل العقاري للتأكيد على التزامنا بتقديم خدمة متميزة لعملائنا والمساهمة في تطوير قطاع التمويل العقاري في مصر